Amalgam
What is amalgam?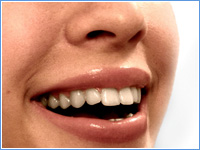 Amalgam, or mercury amalgam for dentistry, is primarily used as a dental cavity filling material.
Amalgam is a certified material covered by the health insurance and has been routinely used. The amount used, however, after peaking in the '70s, has declined in recent years.
Risks associated with amalgam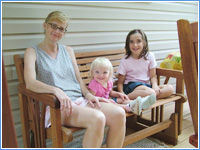 The harmful effects of mercury are now widely known. But what are the potential hazards the mercury compound in your mouth will have on your overall body health?
When ionized mercury compound enters the body system, it binds with proteins in your body, causing extreme body reactions.
It may cause atopic dermatitis and other similar skin infections or blister-like eczema on the palms of your hands or soles of your feet.
In addition, vaporized mercury, when inhaled, will immediately be absorbed by the cell membrane and spread quickly to other parts of your body. Mercury is a hazardous substance that has a high neural toxicity. Symptoms such as systemic dysesthesia, insomnia, anxiety, headache, dizziness, allergy and unexplained pain may be because of the amalgam in your mouth. In fact many patients have shown improvement of the above symptoms once the amalgam was removed.